About The Doctor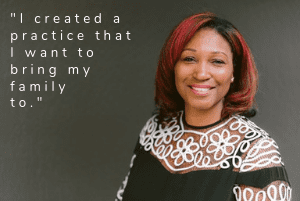 Dr. Cynequa Caldwell has an uncommon philosophy when it comes to her Chiropractic practice. Her goal is to restore her patients to a state of wellness that they have never experienced or had given up on ever attaining. Her professional satisfaction is rooted in both the rehabilitation and revitalization of her patients through a complete physical, nutritional and spiritual approach to well-being. From athletes suffering from repetitive motion injuries to weekend warriors to people just dealing with the stresses of everyday life on the body, Dr. Caldwell uses her formal education and broad experience to deliver comprehensive care that helps her patients look better, feel better and most importantly, function better in their daily lives.
Learn More
Latest News and Research
Find out the latest news about Caldwell Wholistic & Chiropractic Inc. and information about all your health related needs.
We are always happy to hear what you have to say so be sure to leave a comment.
Read All News
We know that the chiropractic adjustment is capable of some truly amazing things—but...
Read Post
This common condition affects more than 3 million people each year in the United States. Sciatica can cause serious...
Read Post
Chances are you've heard about the dramatic increase in diabetes in the United States, but did you know that...
Read Post
Client Testimonials
Dr. CC has been instrumental in helping me to work through my TMJ. She's creative, thorough, and insightful. I highly recommend seeing her for your pain relief!
Krissy T.
Dr. Cynequa has treated me to back and sciatic pain and the results have been miraculous!!! She is thorough, gentle, and you won't believe how great you feel when she's done. I highly recommend her for treatment. I couldn't be more pleased.
Mike D.
Thank you so much for easing my pains. I appreciate that you explain what techniques you are using. It helps me understand my own body. I always feel better after seeing you/
Amy S.
Cynequa has helped me tremendously. Working with her I feel empowered to take on my health issues rather than be deflated by them. She's knows her craft, a good listener, and is always professional. I'm thankful for her help.
Annie F.
Accepted Insurances
We Provide & Submit Super Bill-Completed